Paktika Provincial officials are today terming an overnight shooting incident at a police post a "Taliban conspiracy," after an officer named Asadullah killed nine other police while he was on guard duty.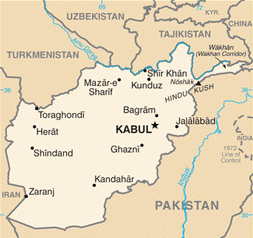 Asadullah was awoken at 3:00 AM for his turn at guard duty. He killed nine sleeping police with an assault rifle, looted all the weapons at the post, loaded them into a pickup truck and drove off.
Among the dead were the commander of the post and two of his sons. Asadullah has not been located but officials say two of his brothers have been captured for "questioning" by provincial officials.
The incident is the deadliest single incident of such killings by Afghan forces this year, but one of many incidents of Afghan police or soldiers turning their guns on their fellows, or NATO allies.
Last 5 posts by Jason Ditz