For the second time in a week, Pakistan's Foreign Office has summoned the US Charge d'Affaires to protest over Rep. Dana Rohrabacher (R – CA) and his efforts on Pakistan's Balochistan Province.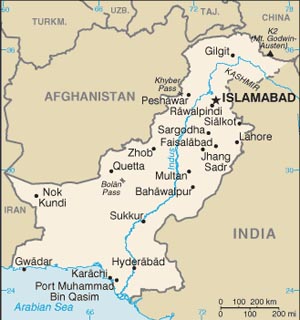 The previous summons was to protest Rohrabacher's hearings on Balochistan, Pakistan's largest province, and today's was to protest Rohrabacher's subsequent introduction of a bill calling for Balochistan's independence from Pakistan.
The Foreign Office warned US envoy Richard Hoagland that the resolution was a "violation of international law and the recognized norms of inter-state conduct," adding that the resolution was of "serious concern."
Former Pakistan Foreign Secretary Riaz Khokar spoke to Pakistan's "The News" newspaper today, cautioning the government not to take the resolution lightly, and warning that the government should focus on winning back "alienated people in Balochistan," saying that the US effort could quickly be replicated across the EU.
Pakistan's current government does not appear to be taking the situation particularly seriously, beyond summoning Hoagland. Foreign Minister Hina Khar insisted that the resolution was the result of "a few individuals in Washington" trying to create mistrust and would obviously fail.
Last 5 posts by Jason Ditz