With runoffs coming to an end in Egypt, the Muslim Brotherhood has released a projection saying that they have won 232 seats, or 46 percent of the 498 seats available in the lower house of parliament.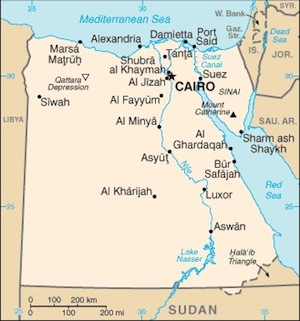 If true, this would leave the Muslim Brotherhood just 18 seats shy of a voting majority in the parliament, and essentially the only party that will be in the discussion of heading up the first freely elected government in Egypt.
The Brotherhood's Freedom and Justice Party (FJP) was seen as just one of several possible players before the vote began, but quickly established itself as the biggest player after the first round, and secured even larger portions of the vote in subsequent rounds.
The second place finishing al-Nour Party, a Salafist Party, is seen pulling in 113 seats by the Muslim Brotherhood's reckoning, though they claimed themselves to have 120 seats projected, showing that there is still a little give in these figures.
Since both the FJP and al-Nour are Islamist parties, many have seen them as a likely coalition, but given the FJP's overwhelming victory in the elections and their recent attempts to position themselves are a more moderate faction they may attempt to build a different coalition, and indeed can build one out of themselves and virtually any parties they see fit to include.
Last 5 posts by Jason Ditz