Yemen's President Ali Abdullah Saleh is expected to leave the country to seek additional medical treatment from injuries he sustained in an attack on his palace back in June.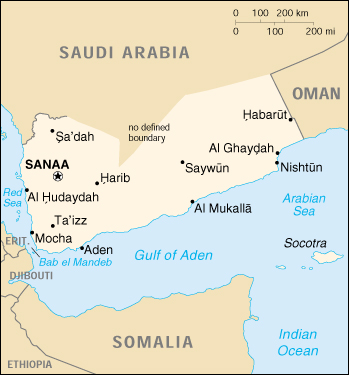 Saleh had spent months recuperating in Saudi Arabia before his latest return, and is expected to leave only temporarily this time as well. Saleh signed a political deal last month in which he would transfer power to his deputy, while maintaining his nominal position as president and promising to formally stand down in February.
The U.N. Security Council on Thursday "welcomed the progress made so far in implementing the agreement for a peaceful transition of power in Yemen, and called on the parties to ensure that they adhere to the timetable set out for the process."
But since the agreement was signed virtually no progress has been made. Mass protests are still being met with violence by security forces and tribal factions within the country are still engaged in some manner of hostilities. Many have recognized the "transfer of power" as a farce and note Saleh remains the dictator, even as the Obama administration applauds the peace deal.
Despite the Yemeni government, under both Saleh and his deputy, remaining a full fledged tyranny, the regime continues to receive U.S. support. Yemen is set to receive over $120 million in aid in fiscal year 2012, in part as a bribe to continue to allow CIA, special operations forces, and drone attacks within the country.
Last 5 posts by John Glaser