Yemen's Vice President, Major General Abd-Rabbu Mansour Hadi has announced the new cabinet for his "unity government," split between the ruling party and opposition party until new elections to be held sometime next year. Protests continue, however, as does speculation about President Ali Abdullah Saleh.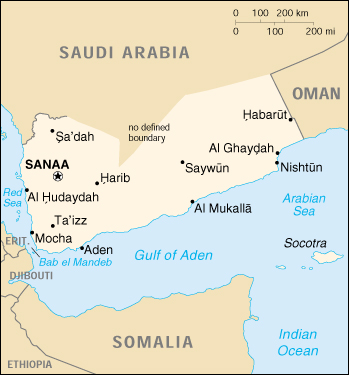 Officially, the "power transfer" deal had him transfer all power to Hadi, though he retains his title through the next election (when Hadi will be allowed to run unopposed). In practice however, his son retains a top position in the military and many see him, not Hadi, calling the shots in attacks on protesters.
"Even if the faces are changing on the surface, we believe Saleh's regime is still in control behind the scenes," noted one protester, a youth activist. With protesters continuing to take to the streets in numbers and the only visible change in the government being a promise that Saleh won't face prosecution, the pro-democracy demonstrators aren't nearly as happy with the deal as the political opposition figures who netted a few cabinet positions.
Saleh, for his part, has survived politically, at least for now, and with his close ally Hadi now the heir apparent, and the political opposition promising not to even try to run a candidate next time around, the deal may have cemented the regime going forward, though it has also cemented popular opposition to the current political system.
Last 5 posts by Jason Ditz