Reports that Hamas and several other factions are planning to join a "reformed" Palestinian Liberation Organization (PLO) as an attempt to build some sense of international unity have sparked angry condemnations today from Israeli Prime Minister Benjamin Netanyahu's office.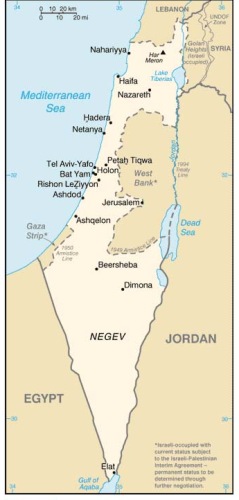 Netanyahu spokesman Mark Regev warned that Hamas could never be allowed into a Palestinian organization because it "is to its very core a genocidal terrorist organization."
Regev went on to warn that allowing Hamas into the PLO meant President Mahmoud Abbas was "walking away from peace." It should be mentioned, of course, that Israel's current government has not had any peace talks with the Palestinians in over a year.
Reconciliation between Fatah and Hamas sets the stage for a potential election of a unity government for the Palestinian Authority as well, something Israel has also condemned. Interestingly enough, officials have in the past cited the split as proof that the Palestinians are too divided for independence, but Israel has ruled out negotiating with their unity government.