Speaking today in a press conference in neighboring Jordan, Iraqi opposition leader and former prime minister Iyad Allawi slammed current Prime Minister Nouri al-Maliki's recent behavior, saying he is acting like Saddam Hussein did.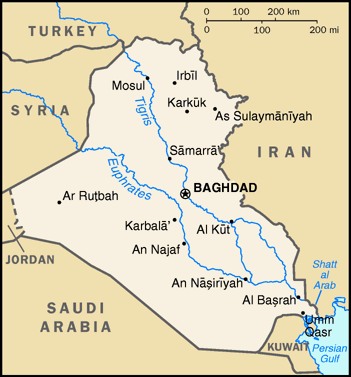 "It reminds me personally of what Saddam Hussein used to do where he would accuse his political opponents of being terrorists," Allawi noted. Maliki has ordered Vice President Tareq al-Hashemi arrested as a terrorist. Hashemi has fled to the Kurdistan region of Iraq.
The move against Hashemi came amid growing criticism of his centralization of power under his direct control, and though Maliki has ruled out stepping down he no longer has a majority government, with the loss of both Allawi's Iraqiya bloc and every single Kurdish faction in the nation.
With Hashemi already ousted (at least on a de facto basis, since he has had to flee into hiding), Maliki is also seen turning his attention to Deputy Prime Minister Saleh al-Mutlaq, who was likely the only Sunni politician with more influence than Hashemi. Maliki is demanding Mutlaq's ouster after he publicly criticized Maliki earlier last week.