Thousands of protesters reportedly rallied in Moscow today, protesting against the ruling United Russia Party and accusing it of fraud in the elections process. The second-place finishing Communist Party claimed thousands of credible reports of vote manipulation.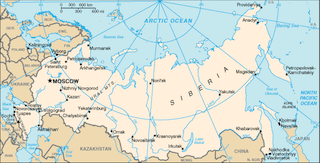 Top US and British officials responded to the reports with calls for a "full investigation" of the election process, with Secretary of State Hillary Clinton claiming that the Organization of Security and Cooperation in Europe had also raised questions.
Interestingly, despite the allegations, the United Russia Party still lost massive numbers of seats in the Duma, Russia's parliament, and now holds a bare minimum majority, having gained just 50 percent of the popular vote.
The loss is a significant blow to United Russia's popular support, but it does not seem that any other party gained a serious mandate in the election, with the seats they lost splitting between the Communists, the Socialist "Just Russia" bloc, and the ultra-nationalist Liberal Democrats.
Last 5 posts by Jason Ditz