Israel's government announced today that it intends to soon end its policy of seizing Palestinian tax dollars and will return tens of millions of dollars it has been holding since the UNESCO vote. The seizure was a "protest" for Palestine being recognized by UNESCO.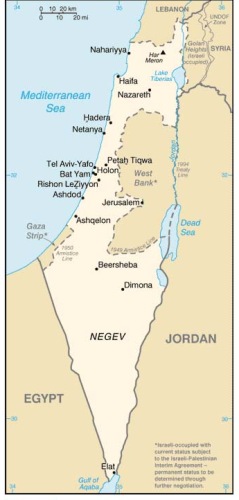 The move is controversial within Israel, however, as Foreign Minister Avigdor Lieberman is loudly condemning the decision as a "mistake" and saying that Israel should've done a better job of explaining why it was keeping the funds instead of returning them.
Lieberman even insisted over the weekend that he would withdraw the Yisrael Beiteinu party from the coalition government if Israel ever returned the money, though he now insists that he will simply work within the government to ensure Israel keeps the funds.
But even if Israel's government does decide to stop stealing money from the Palestinians, land is another matter. Reports today indicate that the "eviction" of a Palestinian family from their house in Occupied East Jerusalem is in the offing.
The family has owned the house for generations, long before Israel conquered the area in 1967. But officials argue that when the legal owner of the house died in 1984, his sons (legal heirs) were living in neighboring Jordan and that the house was therefore forfeited to the state, even though the late owner's nephew and his family have continued to live in the house. Officials now say the nephew is an "illegal occupier" and should be removed so the house can be folded into the expansion of a nearby settlement.
Last 5 posts by Jason Ditz