Warplanes of unknown origin attacked several al-Shabaab bases around the outskirts of the town of Badade in southern Somalia, sparking a panic in the town and a mass exodus of residents.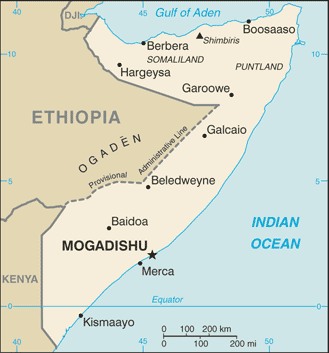 Locals confirmed the attacks, as did the Somali transitional government's military. There were no indications of who was responsible for the attack, but it came in the portion of the country being invaded by Kenya.
The Kenyan military invaded weeks ago, a move they admitted was planned years in advance. The offensive has mostly stalled, and rights groups have criticized the attack, saying it has made it even more difficult to deliver humanitarian aid around the famine-hit region.
Any number of nations are intervening in Somalia at the moment, and though Kenya appears to be the most likely attacker, US and Ethiopian warplanes are also in the area, and France has also launched some strikes, though so far only ship-based.
Last 5 posts by Jason Ditz