US drones pounded a pair of houses in South Waziristan today, killing at least 18 people and wounding a number of others. Preliminary reports were that the homes were part of a Tehreek-e Taliban Pakistan (TTP) camp.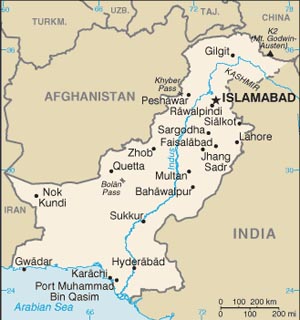 Among the slain were at least four "commanders" of the TTP, though none of the commanders named appear to have been mentioned in any prominent reporting on the TTP before their deaths today. The identities of the other slain are unknown.
The attacks were condemned by Tehreek-e Insaf (PTI) leader Imran Khan, a popular opposition politician who has made opposition to the drone strikes a major issue in his party's platform. Khan said that if he was voted into power he would ensure the US stopped the attacks, adding that there is "nothing more important than restoring Pakistan's sovereignty."
Though US officials have insisted that the strikes are mostly accurate, studies have shown a massive number of civilians killed in the US drone strikes, including a large number of tribesmen brushed off by the Zardari government as "suspects" without any suspicion beyond being bombed.
Last 5 posts by Jason Ditz