US drones attacked a house in the town of Miramshah in North Waziristan overnight, destroying the home and killing seven people inside. Two others were reported wounded in the attack, and are recovering at a nearby hospital.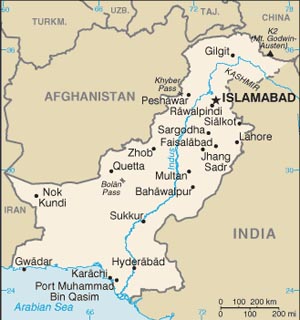 The identities of the slain are unclear, but they were all termed "suspects" by officials. Some suggested they might be linked to the Tehreek-e Taliban Pakistan (TTP), though this would be unusual as the group is not generally active in North Waziristan.
The attack comes as tribesmen are increasingly petitioning the Zardari government to do something about the constant drone strikes, and as the Tehreek-e Insaf (PTI), an opposition party led by Imran Khan, is organizing a general strike in the region to protest the lack of action against the attacks.
The strikes have become an increasing issue as the Zardari government, though claiming it is opposed to them continues to seek US support and has bragged about its own launching of air strikes across the region.
Last 5 posts by Jason Ditz