Yemeni police commander Ali Abdu al-Hajji, in charge of anti-terror operations in the restive Abyan Province, was killed today when a bomb planted in his car detonated. Three others were also wounded in the attack.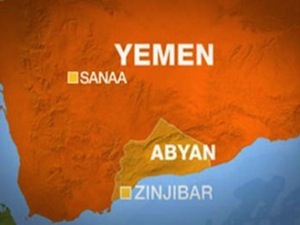 Security officials believe that the bomb was planted by militants for al-Qaeda in the Arabian Peninsula (AQAP), which they believe had a role in the operation of Abyan Province as an independent "emirate" by Islamist group Ansar al-Sharia earlier this year.
Yemen claimed that it had reclaimed "most" of the province last month, though at least 230 Yemeni soldiers were killed in the various failed offensives leading up to that. The fighting has continued since and spread to neighboring Aden.
The fighting in Abyan is just one of many fronts in the Saleh regime's effort to tamp down dissent, as troops continue to clash with pro-democracy protesters in the capital and several provinces in the far north and the country's interior are operating virtually independently of the central government.
Last 5 posts by Jason Ditz