Local security and medical officials confirmed today that Yemeni warplanes have accidentally bombed their own army post in the Abyan Province, killing at least 30 soldiers and wounding a large number of others.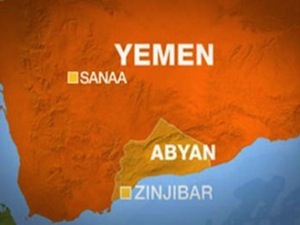 The reports floated around throughout the day, but it was unclear exactly how many of the troops were directly killed in the air strike and how many were killed by the militants in the region, which were said to have attacked the targeted post afterwards and killed many of the wounded.
Yemen's Defense Ministry, for its part, insists the whole story is "false" and that all of the troops were actually killed by a "militant ambush." How exactly one ambushes an entire army post in a region where heavy combat has been a constant reality for several months was unclear.
It was not immediately clear why the defense ministry was contradicting local security forces actually on the ground in Abyan, but as with many other air strikes over the past few years the story will likely change many times before an official narrative is settled upon.
Last 5 posts by Jason Ditz