A group of gunmen in a pickup truck killed three people in the Balochistan Province capital of Quetta before heading southeast into the Mastung District and attacking a busload of Shi'ite pilgrims, killing another 26.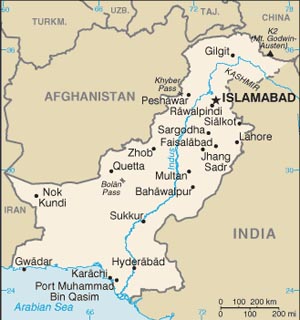 The pilgrims were heading to neighboring Iran to visit religious sites. The attackers, eight in total, forced the pilgrims off the bus at gunpoint before opening fire. So far no group has claimed credit for the attack, and the attackers got away.
Shi'ites have been a popular target in an upsurge in violence in and around Balochistan, and officials say that pilgrims are normally provided with additional security. They say that they were never informed about this bus, however.
Several Balochistan Shi'ite groups have announced a three-day period of mourning in the wake of the attacks, and protests took place in Shi'ite neighborhoods of Quetta, where demonstrators accused the government of ignoring the growing Taliban presence in the province.
Last 5 posts by Jason Ditz