Tensions between the US and Pakistan have been a constant theme in south Asian foreign policy over the past several months, but Ambassador Cameron Munter is cutting his vacation short and rushing back to Pakistan amid reports that the relationship is on the brink of collapse.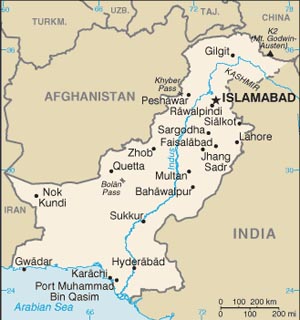 US officials are trying to downplay the seriousness to the latest crisis, insisting that reports of Pakistan ordering the entire staff of the Islamabad Embassy to leave the country were "untrue."
Whether the specific report is true or not, however, it is clear that the relationship has been heading toward a break for quite some time and, particularly with the US history of embedding spies in their embassy staff in Pakistan as a way to claim "diplomatic immunity" it has a ring of truth about it.
It was one such "staffer," Raymond Davis, who was at the center of the crumbling relationship early this year. Davis, a CIA employee, was embedded in the US consulate in Lahore as a "technical adviser," before he was arrested in a double murder. The US confirmed Davis' real identity, but at the same time insisted he should be immune from prosecution. Davis was pardoned after a payment of "blood money" was made on his behalf.