In a statement issued today, Afghan President Hamid Karzai accused the Pakistani government of having launched 470 rocket strikes against Eastern Afghanistan over the past three weeks, saying they had killed 36 people, including 12 children.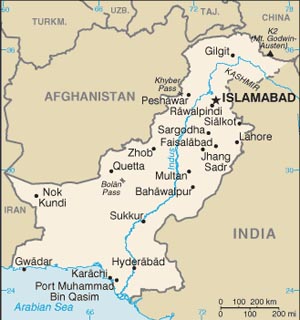 Karzai demanded an immediate end of the strikes, which started in the wake of cross-border raids by militant forces in Afghanistan's Kunar Province against villages inside Pakistan. The nebulous border is regularly crossed by tribesmen from both sides, and has also been used by militants to attack and retreat from forces.
Pakistan's government has not publicly addressed the attacks, but is seen as unlikely to stop over Karzai's demands. Of course, Pakistani officials have been issuing similar demands over attacks coming out of Afghanistan against Pakistani towns, but these attacks are not carried out by the Afghan forces, but rather the NATO forces.
The attacks have been a serious hardship for the tribesmen and villagers along both sides of the border, and neither side appears to be able to reliably avoid civilian casualties in targeting the militants.
Last 5 posts by Jason Ditz