Israeli Finance Minister Yuval Steinitz announced today that his government will stop all transfers of cash owed to the Palestinian Authority, starting with $89 million in funds they were due to send in the next week.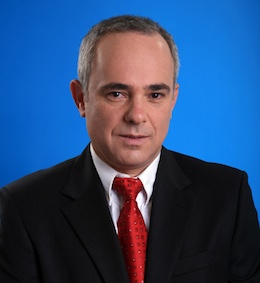 The move came in the wake of Israeli threats to stop transfers as punishment for the reconciliation deal reached last month between Fatah and Hamas. Steinitz said that the "burden of proof" was on the Palestinians to prove that any money wouldn't be used for terror.
Under current agreements, the Israeli government collects a number of taxes for the PA and is supposed to transfer them regularly. In practice, this cash has been withheld whenever Israeli officials objected to internal policy moves.
US congressmen also suggested last week that they may withhold aid to the Palestinian Authority as retaliation for "shunning peace talks." The US-brokered talks actually ended in September, when the Israeli government restarted settlement expansion. Israeli officials had repeatedly suggested new talks were "impossible" long before the reconciliation.
Last 5 posts by Jason Ditz