The secretive military court which was reportedly trying seven detained Shi'ite protesters in Bahrain has reached a verdict, according to the nation's state media. Four of the seven will be executed, while three others will face life in prison.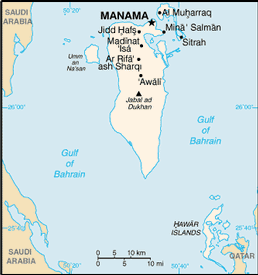 The state news agency praised the impending executions as proof of Bahrain's "profound commitment to the protection of precious lives." The seven were charged with killing police during the security forces' crackdown on public protests.
Though a death penalty has been on the book for Bahrain the entire time, it has been extremely rare in the nation, and a de facto moratorium has existed for several years. The four executions will be as many as have been executed on the tiny island in the last 33 years combined.
Bahrain is currently under a state of martial law, which was announced last month in response to growing public protests by the Shi'ite majority. 1,500 foreign troops, mostly from Saudi Arabia, have also deployed to the nation to help the regime crack down on political dissent.
Last 5 posts by Jason Ditz