At least five people were killed Sunday and 105 others wounded in violent regime crackdowns against the nationwide protests. The heaviest clashes were reported at Sanaa University in the nation's capital, while the southern city of Aden also saw violence.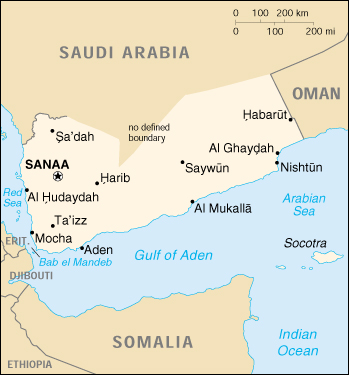 The protests across Yemen have been growing for weeks, with the protesters demanding that long-time President Ali Abdullah Saleh resign and allow free elections. Saleh, for his part, has ruled out such a resignation, saying it would bring "chaos."
The protests in Yemen began as a student movement, but have increasingly been fueled by influxes of supportive tribesmen as well as the secessionist movements that hope Saleh's ouster could provide a route for independence, or at least less repression of their groups.
Saleh took power in 1978 after the assassination of Ahmad al-Ghashmi. Though the Yemeni constitution nominally limits presidents to two 7-year terms in office, Saleh insists his first term didn't begin until 1999, when his rule was rubber-stamped in a hotly disputed election. Reports that he was intending to amend the constitution to remove the term limit sparked the initial protests, though Saleh insisted this was a "misunderstanding."