Faced with growing frustration over the declaration of martial law and the lack of clarity on their long-term strategy for reforms, the Egyptian junta has told opposition leaders that they would be holding a plebiscite on constitutional amendments in about two months.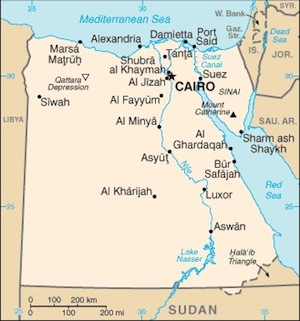 The reform of the constitution would fulfill one of the major demands of the protesters, and would also set the stage for elections and eventual civilian rule through democratic elections.
At the same time, the Egyptian military is still pushing for an end to all public protests, and insists that it will rule entirely by edict until those elections are held. There have also been reports that they intend to field a "military candidate" to continue ruling the nation as a junta going forward.
For the time being, however, British Foreign Secretary William Hague claims to have received assurances from the junta that the cabinet, the last vestiges of Mubarak's regime, will be "reshuffled" in the next week.
Last 5 posts by Jason Ditz