The Obama Administration appears to be backing significantly off of its previous demands for immediate action in Egypt, suggesting that Mubarak's promise not to run for an additional term and appointment of Omar Suleiman as a Vice President amounted to "monumental changes."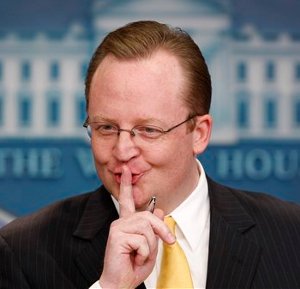 Indeed, Press Secretary Robert Gibbs appeared entirely satisfied with the Egyptian dictatorship's response so far, and instead took the opposition to task for not being willing to support the "orderly transition" of power.
Gibbs also expressed concern that the protesters were doing so much damage that they might ruin the chances for a global economic turnaround, and insisted that the US was continuing to "monitor" the situation.
Gibbs also confirmed that despite US pledges to "reach out" to large numbers of groups involved in the protests they had explicitly not done so with the Muslim Brotherhood, warning that even though the US did not have the power to dictate future leaders a group had to have "a commitment to something larger than themselves" to be involved in the election process.
He also demanded that the protesters accept all the existing treaties of the Mubarak government, presumably referring to calls to scrap the Israel treaty for its onerous restrictions on travel in Sinai. He insisted all the treaties Mubarak had made were made on behalf of the Egyptian people and those people had a responsibility to abide by them.
Last 5 posts by Jason Ditz