Retired Pakistani Inter-Services Intelligence (ISI) agent Sultan Amir Tarar, widely known as the "godfather of Taliban" for his role in supporting the former Afghan government in general and Taliban leader Mullah Omar in particular, has reportedly died in militant custody.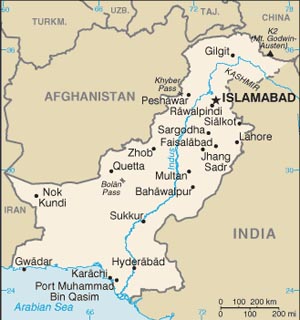 Tarar was captured by a Taliban faction last March, and had been held ever since. A statement issued by the faction today reported that he died of a heart attack.
Interestingly enough, Tarar had been accused by Western officials, despite having retired years ago, of still playing a role in facilitating ties between the ISI and the Afghan Taliban. He denied the claims, however, and Tarar's alleged close ties with the Afghan Taliban didn't appear to help when officials tried to secure his release.
The exact circumstances of Tarar's captivity were a matter of intense speculation amongst officials, with some reports having him taken into Afghanistan by the faction that held him, while a Pakistani based faction loyal to the Tehreek-e Taliban Pakistan (TTP) also claimed to have him.
Last 5 posts by Jason Ditz