Labor Party MPs expressed satisfaction with their move to the opposition today, formalizing the split with the newly created "Independence Party" of Defense Minister Ehud Barak, which will remain in the coalition.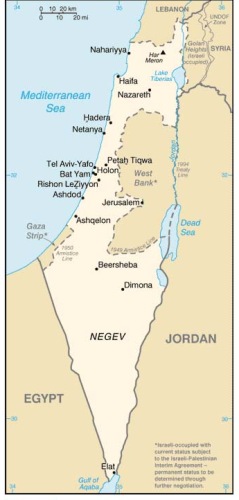 "We give you Ehud Barak gladly, as a gift," insisted Labor MP Eitan Cabel, adding "we have been waiting for this moment for two years," a reference to the efforts by some Labor MPs to leave the coalition earlier, which failed under Israeli law.
The move leaves Prime Minister Benjamin Netanyahu's coalition with only 66 members, and 61 needed to retain a majority. This means that the coalition, which still has serious internal disagreement between religious and secular blocs, has very little cushion remaining.
It also leaves the Independence Party with inordinate amounts of cabinet positions for a party with only five MPs. Indeed at present only Einat Wilf, a replacement for the resigned Ophir Pines-Paz, doesn't have a cabinet position.
The loss of the eight remaining Labor MPs also means that the government could no longer survive the departure of Shas or Yisrael Beiteinu in the event the two have another falling out, nor could it survive the combined departure of any two minor factions. This will require the Netanyahu government to try to keep the hostility between the parties from sparking up again, as any major row would oblige them to court the opposition leading Kadima faction and significantly redraw their political platform.
Last 5 posts by Jason Ditz