Israeli officials have announced yet another plan for a massive settlement expansion, with 1,400 new homes proposed for a settlement in occupied East Jerusalem. The announcement is just the latest in a growing number of such announcements since the end of the settlement freeze in September.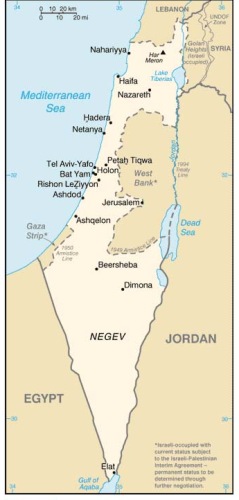 The announcement sparked a condemnation from Palestinian officials, who insisted that the move "proves" that the Netanyahu government has chosed settlements over peace. The US has yet to officially declare its position, but embassy spokesman Kurt Hoyer guessed it would be opposed.
The move comes just a week after Israel demolished an historic East Jerusalem hotel as part of a previous plan to expand a settlement in an Arab neighborhood. That move came after Israel demanded Palestinians accept new peace talks.
Israeli officials maintain that settlements in East Jerusalem aren't technically settlements because officials believe the city is part of the "eternal" capital of Jerusalem. Israel's claims over territory seized in 1967 is not recognized internationally.
Last 5 posts by Jason Ditz