Security forces are scouring southern Iraq tonight looking for 12 terror suspects who had ties with an organization under al-Qaeda in Iraq's (AQI) umbrella, after they escaped from a Basra jail while awaiting trial.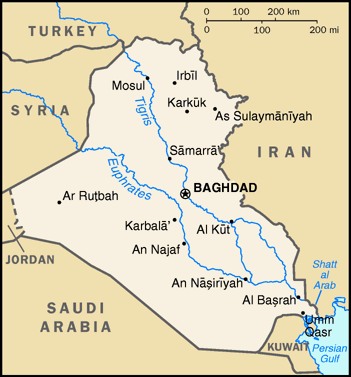 Officials say that all of the prison guards at the fortified center were arrested, with suspicions that some of them colluded with the detainees in the escape attempt, but so far there is no indication any of the suspects has been located.
Incredibly, reports say the detainees escaped by putting on some spare police uniforms and walking out of the compound, which was part of a former Saddam Hussein palace. The escape came pre-dawn.
According to officials, six of the 12 had "confessed" to involvement in mulitple terrorist bombings in the south, and the other six were arrested on the basis of those confessions. The government has set up checkpoints hoping to catch them trying to escape by car into the north of the country.
Last 5 posts by Jason Ditz