Major protests erupted in the northern Afghan province of Kunduz today, after an overnuight raid on a home by US special forces led to the capture of Mullah Nurallah, a local cleric. A 10 year old boy at the home was also reportedly captured.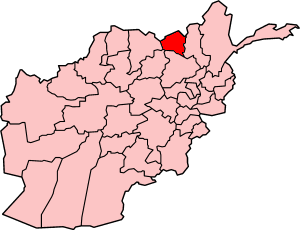 The Kunduz governor's office insisted that no Afghan forces were involved in the raid at all, and that it was "carried out by US Special Forces" only. NATO spokesmen insisted that was untrue, and that all raids included Afghan government forces.
But perhaps the real mystery is why Mullah Nurallah was targeted in the first place. NATO officials said everyone detained in one of their night raids was linked to an attack last month against Afghan police, but did not name Nurallah as one of them.
The controversial raid was just the latest in a growing number of US night raids since Gen. David Petraeus took over control of the Afghan War. The raids have been condemned for killing a number of innocent civilians, though this particular raid does not appear to have killed anyone.
Last 5 posts by Jason Ditz