Israeli Prime Minister Benjamin Netanyahu today issued a formal letter requesting that the United States free convicted spy Jonathan Pollard, saying that Pollard had "expressed remorse" for spying against the US and that it would never happen again.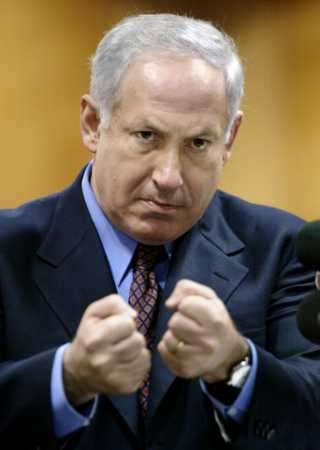 Netanyahu's letter cites that a number of US Congressmen support Pollard's release and insists that he has "suffered greatly for his actions" and deserves clemency on humanitarian grounds. Pollard is currently spending life in federal prison.
Pollard, who was stealing classified documents from the US Navy and turning them over to Israel, has become something of a folk hero for Israel's right, and securing his release would be a major political victory for Netanyahu. Pollard was granted Israeli citizenship in 1995, eight years after he began his life sentence.
Israeli officials have repeatedly pressed the US for Pollard's release, and indeed a number of Congressmen argue that such a move would have a position impact on relations with Israel. Pollard's release had been proposed as a "reward" for Israel extending the settlement freeze by three months, which they refused to do. The reward, as with the billions of dollars in US promised aid, however, may still be forthcoming.
Last 5 posts by Jason Ditz