The Pakistan-based Haqqani Network has a long history of ties with the CIA, the Pakistani Inter-Services Intelligence (ISI) Agency, and other jihad enthusiasts dating back to the failed Soviet occupation of Afghanistan. Now that we are in the midst of the failing NATO occupation of Afghanistan, the Haqqanis have found themselves an enemy, not an ally in the US, but they remain just as active.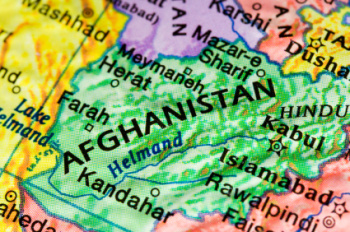 NATO in general and the CIA in particular have been targeting the Haqqani network all year, and while officials are keen to spin "short-term gains" against the network, the claims are difficult to justify and, indeed, the efforts point to something else entirely.
Officials claim effective moves against Haqqani targets in the southern border provinces haven't actually led to a decrease in attacks, but have scared the network's operatives into moving into the north and east where they will be less targeted.
Which sounds like a win to them, but could just as easily be interpreted as the network's influence growing and spreading across Afghanistan. The "short-term" gains will have an easy source of justification when the predictable winter decline in violence comes along, but if the network's growth is, as it seems, about them expanding into parts of Afghanistan that were once out of bounds, the problems of the Afghan occupation just got a lot bigger.
Last 5 posts by Jason Ditz