US officials insist they still intend to "consult" with Israeli and Palestinian officials regarding the prospect of restarting the stalled peace talks, but it seems the process is nearing a formal end today after the US confirmed they will no longer push Israel to freeze settlement construction.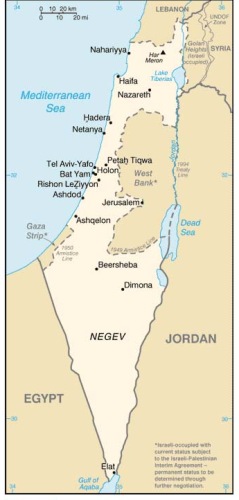 The US has been pressing Israel on the freeze for an entire month now, offering the nation billions of dollars to agree to just three months of partial freeze, a condition the Palestinian Authority insists it needs to continue. Israeli officials suggested such a deal was close, but no vote was ever taken, and the Israeli government has since announced several more major settlement expansions.
In the absence of a freeze it seems virtually impossible that the talks will restart, and the PA is said to be considering a last ditch attempt at unilateral statehood, and barring that dissolving outright.
Israeli officials have blamed WikiLeaks for the end to the freeze talks, bizarre since there had been no progress on the matter in the weeks leading up the recent leaks. US State Department officials instead blamed the Israeli wildfires, but it seems the reality is that the far-right government in Israel was solely motivated by the prospect of coaxing ever larger amounts of war funding out of the US and its grudging acceptance of a bribe-motivated freeze was never going to result in serious peace talks.
Last 5 posts by Jason Ditz