Israel has expressed outrage tonight following complaints from European Union Foreign Minister Catherine Ashton that they had failed to live up to their commitments to ease the blockade on the Gaza Strip.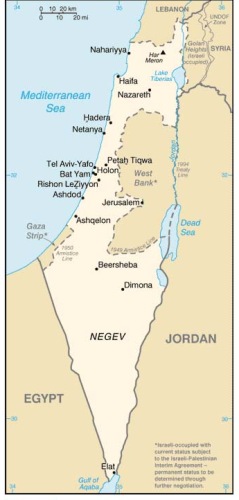 Israel grudgingly announced the easement of the blockade in the wake of the May attack on a Gaza bound aid ship, an attack which killed a number of aid workers. Despite the pledge successfully calming criticism of the blockade for a time, Israel kept the system largely in place, including blocking the UN from building schools in the Gaza Strip.
Israeli Information Minister Yuli Edelstein slammed the complaints, saying that Israel has done all they intend to do but that "there is no humanitarian crisis in Gaza," a claim which Israeli officials have been making since the blockade began.
Israel's blockade has included a number of bizarre restrictions, including a blanket ban on chocolate and cardamom. Though Israel appears to have eased these bans somewhat, the more pressing issues of construction material, still banned after Israel destroyed half the strip in 2009, and a blanket ban on all exports, remain in place.
Last 5 posts by Jason Ditz