Afghanistan Foreign Minister Zalmay Rassoul feigned incredulity today at the amount of media attention given to Iranian officials giving sacks of money to President Karzai's chief of staff, saying it was "given much more attention than it deserved."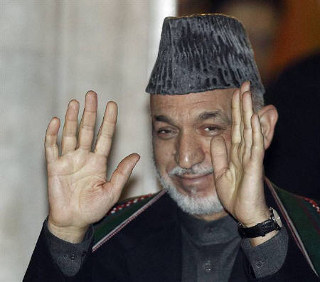 Rather Rassoul insists that the cash payments were entirely transparent, though media reports suggest that the garbage bags in which the cash was transmitted were not. Rassoul was under pressure to explain during a conference in Cairo.
The scandal regarding the money cropped up late last month, when media outlets reported that President Karzai had received large sacks full of unmarked bills from Iranian envoys, an apparent attempt to buy influence in a nation notorious for its bribery culture.
Interest in the story actually grew dramatically however when President Karzai confirmed the "donations" and insisted that Iranian officials and others give his office plastic bags full of cash all of the time, and that Iran can be counted on for around $1 million in cash twice a year.
The Iranian government later confirmed it as well, with officials suggesting that President Karzai said he preferred sacks of cash to foreign aid provided through official channels. While indeed it seems the payments never were a "secret" as such, Afghan officials seem not to realize that overt bribery is not a major improvement on the covert kind.
Last 5 posts by Jason Ditz