In an interview with BBC today, NATO chief Anders Fogh Rasmussen slammed former Soviet premier Mikhail Gorbachev for calling the decade long NATO occupation of Afghanistan "unwinnable."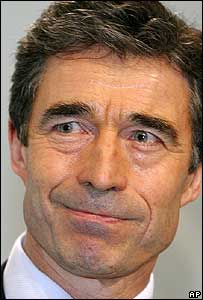 Rasmussen insisted the comments were a function of Gorbachev's "own negative view of things," adding that the victory will be facilitated by the addition of Russian training forces.
British Foreign Minister William Hague also slammed the comments, insisting that it was 'impossible' to compare the Soviet Union's failed 9+ year long occupation of Afghanistan to NATO's current, failing 9+ year long occupation of Afghanistan.
In his comments Gorbachev advised NATO to leave as soon as possible, and praised President Obama's July 2011 drawdown plan, apparently unaware that the US president has already disavowed that date and insisted that the war will continue.
Last 5 posts by Jason Ditz