Hot on the heels of a leak claiming that he had been killed in one of the many, many US drone strikes earlier this month, the Tehreek-e Taliban Pakistan (TTP) is reported that spokesman and high ranking official Qari Hussain Ahmad Mehsud is still alive and well.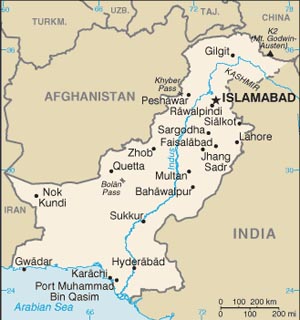 The rumors had previously said that Qari had been slain in the October 4 drone strike in which eight German citizens were killed. At the time officials insisted the eight were involved in the "plot" that spawned US travel warnings against the entire continent of Europe. The seriousness of that plot has been thrown into serious doubt, however, as officials concede how little evidence they actually have that anything had ever been planned.
If confirmed this will be the fourth "confirmed" assassination that Qari will have survived, the previous one being a January drone strike which had also been said to kill TTP leader Hakimullah Mehsud. Qari still has a way to go in catching up to Hakimullah, however, as that assassination was Hakimullah's sixth and he has since been assassinated a seventh time, only to emerge shortly after, seemingly unharmed.
The Obama Administration continues to maintain that the drone strikes are wildly successful, despite having killed over a thousand completely anonymous (and likely totally innocent) tribesmen and having managed only a few dozen "confirmed" kills, a large portion of which are later retracted when the slain militant reemerges a few months later in a press release.
Last 5 posts by Jason Ditz