A suicide bomber who attacked a Shi'ite organized march to protest the Israeli occupation of Palestinian territories was a member of the Tehreek-e Taliban Pakistan (TTP), according to a spokesman for the group.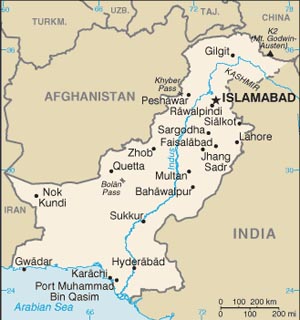 "Our war is against America and Pakistan security forces, but Shi'ites are also our target because they too are our enemies," Qari Mehsud insisted. He also claimed credit for the previous attack in Lahore, though that blast had already been claimed by a rival militant group, the Lashkar-e Jhangvi al-Almi (LeJ).
The Lahore blast killed at least 35, but today strike in Quetta killed at least 73 and wounded 160 others, making it the deadliest strike since July. The blast sparked a riot among the protesters after government forces attempted to disperse them, and at least one government building in Quetta was burned.
The vast majority of Pakistanis are Sunni Muslims, but there are a significant number of Shi'ites across the nation as well, and they are often targeted by militant factions as heretics.
Last 5 posts by Jason Ditz