Israeli Prime Minister Benjamin Netanyahu's office today rejected media reports that they plan to offer 90% of the West Bank to the Palestinians in direct negotiations, calling the reports "unfouned."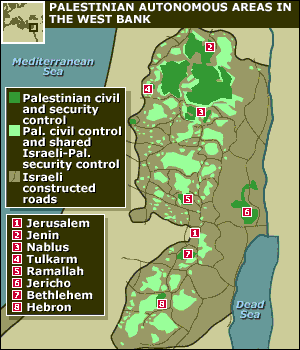 According to the report, first leaked by a London-based Arabic language newspaper, the offer would have come in the form of a long-term interim agreement and could have led to the evacuation of some 50,000 Israeli settlers from the region. The 90% figure was said to have not included East Jerusalem.
But East Jerusalem aside, the 90% offer would have been a major upgrade from previous reports, which had Netanyahu standing firm at allowing the Palestinians to keep only 60% of the occupied territories.
The 90% figure would have almost certainly sparked a revolt among his parliamentary allies however, as well as a number of figures in his own party. Netanyahu's government consists largely of extremely pro-settler blocs, and many of them have objected to the idea of peace talks in principle, let alone an actual deal.
Last 5 posts by Jason Ditz