Today, some three and a half months after the March 7 election, the leaders of the top two vote-getting blocs, Iraqi Prime Minister Nouri al-Maliki and former Prime Minister Ayad Allawi, held what may well be the highest profile meeting  since the vote.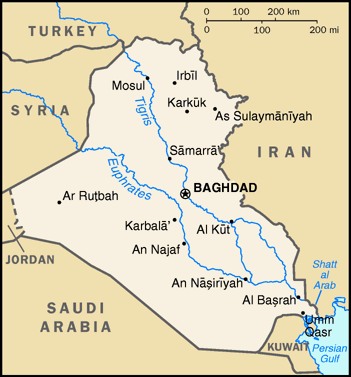 The meeting concluded with no apparent progress on the formation of a government, and no announcement was made suggesting whether the two will meet again. Maliki spokesman Ali al-Dabbagh said the discussion didn't touch on potential roles in a future government
It had been predicted by Maliki aides that the talks would "lead to important results," which would be a welcome change for many as the previous three and a half months have yielded only tenuous alliances and nothing concrete. It seems however that these results remain elusive.
Allawi's Iraqiya bloc won 91 seats in the election, to Maliki's State of Law bloc's 89. A government would need 163 seats to hold a parliamentary majority, and both sides have been courting the third place Iraqi National Alliance bloc, which won 70 seats.
It has previously been suggested that State of Law and the Iraqi National Alliance could form a government that cut Iraqiya out entirely. Iraqiya officials have warned that they may refuse to participate in the parliament if this happens, however.
Last 5 posts by Jason Ditz