Congresswoman Nita Lowey (D – NY), the head of the powerful House Appropriations Subcommittee, says she will not allow Congress to spend "one more dime" on aid to the Afghan government, citing outrage over the rising reports of corruption.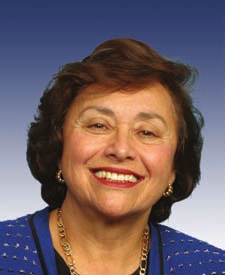 Rep. Nita Lowey
Lowey's pledge could strip billions of dollars from President Obama's foreign aid appropriations request, though she said she would allow "lifesaving humanitarian aid" to continue in spite of the growing evidence that little of it will ever actually reach Afghanistan, and that which does likely won't stay there for long.
Corruption has been a huge problem for the Afghan government since it was founded in the wake of the 2001 US invasion, but the extent of the problem has only recently come into focus. With NATO nations in general and the US in particular throwing money at Afghanistan, some $3 billion in cash has been openly flown out of the nation through the Kabul airport alone, suggesting that the money is leaving as fast as it entered.
In 2011 President Obama is seeking $3.9 billion in foreign aid for Afghanistan. It is unclear what percentage of this falls into the category of humanitarian aid, or what avenues the administration has for bypassing Congressional opposition.
Last 5 posts by Jason Ditz