Violence against ethnic Uzbeks in Kyrgyzstan has renewed again today, as forces loyal to the interim government attacked the border village of Nariman, killing at least four Uzbeks and wounding another 20 in a rampage that threatened to restart the clashes the drove a large portion of the Uzbek population to flee across the border to Uzbekistan.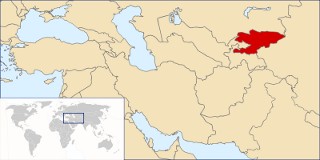 The interim government defended the attack, claiming it was part of a "sweep" for suspected criminals and that the Uzbeks put up "violent resistance" against them.
Attacks in the region have officially left at least 200 Uzbeks dead in the past two weeks, though that toll excludes those buried according to the local custom, on the day of their death, and the overall toll could be as high as 2,000.
Most of the deaths were caused by ethnic Kyrgyz gangs, and the interim government attempted to blame the violence on the ousted Bakiyev government. At the same time, rights group say that interim government forces participated in the attacks and armed many of the gangs involved in the worst of the violence.
Last 5 posts by Jason Ditz