Speaking in a telephone interview today, NATO Secretary General Anders Fogh Rasmussen conceded that the Taliban "seem to be stronger now than we had expected when the international operation started back in 2001."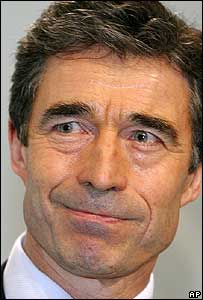 Rasmussen vowed however that the war could continue and predicted that some progress would be seen at some point later this year, citing the escalating number of international troops in the nation.
Rasmussen has spent months since taking office pressing for additional troops in NATO, though his pressure has met with serious opposition in some war weary member nations.
But Rasmussen's confidence comes at a time when there are growing doubts in the largest contributor to the war effort, the United States, over whether the "new" McChrystal Plan has changed anything at all, or if it is just the same failed policy with more troops.
Last 5 posts by Jason Ditz