Speaking today at the United Nations, Israeli Ambassador to the UN Gabriela Shalev declared that Iran was "racing toward" becoming a nuclear power and that "it's not a matter of years" anymore. She added that the decision to use military force against Iran was coming closer.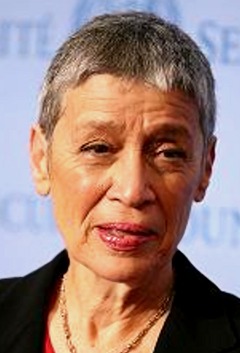 Israeli envoy Gabriela Shalev
Though Israel has repeatedly accused Iran of speculative work toward a nuclear weapon, it has generally been with the understanding that Iran's extremely limited civilian program would take years several years to be militarized and produce even a single weapon. The official position, it seems, has changed.
The change does not appear to be as a result of anything reality-based, however, as Shalev provided no evidence for the claim and the IAEA is continuing to verify that none of Iran's civilian uranium is being diverted to any military purpose.
The comments come as the Obama Administration is seen as increasingly concerned that Israel is going to launch a unilateral attack against Iran, an attack which officials say will almost certainly be seen as American backed and do serious harm to the US position abroad.
At the same time, alarmist rhetoric about Iran is hardly new from Israel. In 2005 it was claimed by former Israeli Foreign Minister Silvan Shalom that Iran was six months from having the technology for a nuclear weapon. Four and a half years later, the speculation continues, but the real question is not if Iran is building a nuclear weapon, as the overwhelming evidence suggests that they are not, but if (possibly when) Israel will transition from threats to action.
Last 5 posts by Jason Ditz