The late December massacre of 10 civilians, including nine schoolchildren, in Afghanistan's Kunar Province, in an overnight US-led raid has continued to be a matter of contention for the Afghan government, trying to sell the continued foreign military presence to an increasingly war-weary public.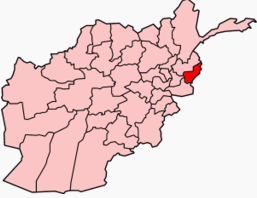 Today, however, the Karzai government sought to close this chapter in the seemingly endless series of NATO forces killing civilians, when President Karzai announced he had paid the families of the nine children some $2,000 each in "blood money" to compensate them for the loss.
The US initially reported that the children were members of an "IED cell," and it wasn't until last month that NATO finally confirmed that the schoolboys were not militants but rather the victims of faulty intelligence.
Questions still remain, however, as NATO's official story is that the killers were "non-military Americans" who were engaged in a NATO sanctioned operation, and Karzai's government has carefully dodged questioned about who the attackers were and whether they would be held to any sort of account.
Last 5 posts by Jason Ditz