At least 54 people were killed today and well over 100 wounded as insurgents attacked voters across Iraq. The polls for the highly anticipated national parliament vote are now closed, and the dicey job of counting the votes will begin.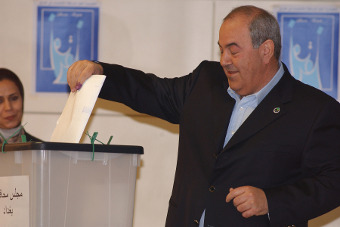 Iraqis faced bombings, mortar fire and grenade attacks to vote, and the Green Zone, the central Baghdad government district, also reportedly came under mortar fire during the election. Baghdad is now under curfew.
And exit polls are now beginning to trickle out, though the Independent High Electoral Commission was quick to condemn all exit polls as inaccurate, and said only their results, which have yet to be released, would matter.
But to the extent those exit polls have been available, they point to a significant gain for former Prime Minister Ayad Allawi and his secularist bloc, apparently buoyed after several of its candidates were banned by Ahmed Chalabi's Justice and Accountability Commission. Whether it will be enough to enable him to form a coalition government remains to be seen, and already concerns about vote counting fraud against Allawi's opposition bloc are mounting.
Last 5 posts by Jason Ditz