With a month of advance notice of the massive NATO invasion, Marjah's civilian population had ample opportunity to slip away. But while a few thousand families managed to get out of the agricultural region, most stayed, apparently reassured by NATO's urging to "stay put" through the offensive.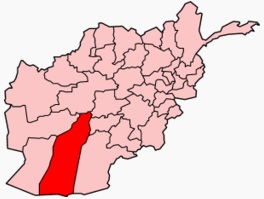 But those who didn't flee are paying a growing price, as the fighting lasts longer than anyone expected and food and medicine supplies run out. For many Marjah civilians, over a week of fighting has meant staying indoors, unable to forage for food or work their farms.
NATO went into the operation with an eye toward making it a public relations coup in the Western world, where the war is met with growing scrutiny. A quick victory was expected, and a "liberated" civilian populace left untouched by the massive operation was key to the narrative.
After over eight years, however, NATO's operations have seldom gone to plan, and shortly after the invasion began troops hit a house full of women and children, killing 12. In the long run, however, as the Taliban continue to hold out in pockets across the region, the civilian toll could be far greater, and the NATO admonishment to "stay put" will no doubt loom large for civilians starving in what was once the pride of Afghanistan's farming industry.
Last 5 posts by Jason Ditz