According to Interior Minister Zemeray Bashary, the Afghan government is dispatching hundreds of police to the areas of Helmand occupied by the NATO forces, in an effort to hold the regions.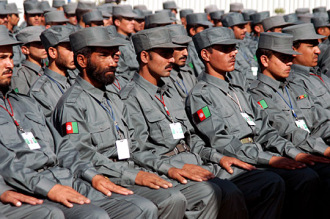 "The operation is going smoothly and joint security forces are headed forward," insisted Bashary. He says the police will hold the areas, and "win the hearts and minds" of the public.
But the Afghan police have a dicey history, at best, and intense corruption has been a big part of why Taliban forces have found welcome homes in villages across Helmand Province.
Even where police corruption hasn't driven the populace into the arms of the Taliban, lack of training and high turnover has made the group far from an effective fighting force. The question must then be asked: if the police haven't credibly kept areas around Kabul Taliban-free, how are they expected to do so in rural Helmand, where the Karzai government has had no permanent presence since the US invasion.
Last 5 posts by Jason Ditz