In a frank assessment of Britain's role in the endless war on terror, key Member of Parliament Kim Howells, the chairman of the intelligence services committee, called for Britain to rethink its role internationally.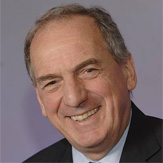 "I think we believe we have a bigger punch than we have," the MP noted, warning that every major problem for the international community has led to sending British soldiers into harms way. "It can't continue," Howells warned.
Instead the MP called for Britain to focus more on direct security threats instead of serving in the role of world police, adding that the public was only going to grow more dubious as the death toll rises.
Howells has been an outspoken critic of the Afghan War for quite some time, and today expressed confusion over what exactly President Obama hoped to solve with his latest escalation, saying he feared the president was simply throwing troops at the situation and "hoping for the best."
Last 5 posts by Jason Ditz