Speaking in an interview in the nation's Stern Magazine, German Foreign Minister Guido Westerwelle suggested his nation might skip next month's Afghanistan War conference if the agenda was limited to pushing for more escalation.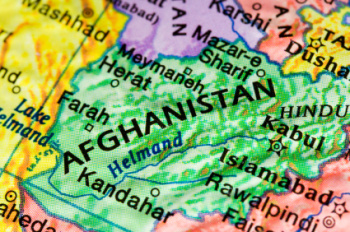 Instead, Westerwelle called for a "broad political approach" aimed at giving the public a concrete exit strategy in a war that is increasingly unpopular domestically.
While most of the German government has been eagerly supportive of the war and has sought to ignore public opposition, Westerwelle said he thought it was "healthy" that the German public was unenthusiastic about the endless conflict.
Germany's constitution currently forbids the nation from participating in non-defensive wars, a problem the government got around initially by claiming Afghanistan wasn't technically a war. The argument has increasingly lost credibility as violence has risen, and military and civilian leaders have been forced out of office for lying to the public recently.
The news could be problematic for the Obama Administration, which has been trying to coax NATO members into committing ever increasing numbers of troops and had been looking to the London Conference to secure larger commitments from Germany and other war participants.
Last 5 posts by Jason Ditz