Germany's Bundestag announced today that they intend to set up a special panel to publicly investigate the circumstances of the September 4 air strike in Afghanistan's Kunduz Province, an attack which killed over 100 Afghan civilians.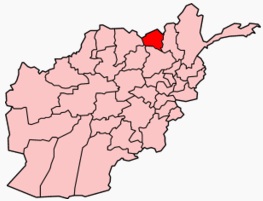 The pressure is on for German's cabinet to explain the attack and most particularly official attempts to keep the truth about the number of civilians killed from the German public.
In the wake of the strike, Germany's government reacted with outrage at criticism of the strike and insisted that NATO had reached an inconclusive result in their secretive probe, not able to confirm any civilian deaths at all.
This was despite leaks from the NATO report showing roughly what the critics were reporting, a massive civilian toll and a conclusion that the German colonel acted inappropriately. But the German government stuck to its guns, defending the attack for months and denying the reports.
It didn't take long for the reality to come out, and just over two months later the chief of Germany's Army and their Labor Minister (who was Defense Minister at the time of the attack) both resigned in disgrace for lying to the public in the aftermath when evidence came out that they knew full well the deadly toll of the strike.
It likely won't stop there, Germany's current Defense Minister is also under pressure to resign after the ousted Army chief admitted he also knew the reality of the situation.
Last 5 posts by Jason Ditz