Speaking about the security lapses that led to Tuesday's massive coordinated bombing attack in Baghdad, Iraqi Prime Minister Nouri al-Maliki blamed his political rivals in general, and Interior Minister Bolani in particular.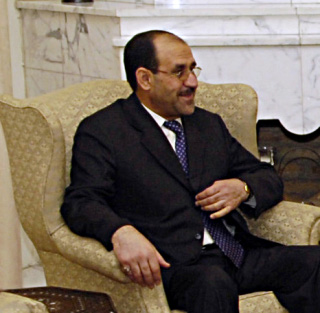 "This security organization is handicapped because there is no consensus," Maliki insisted, and reportedly welcomed discussions by parliament of a vote of no-confidence to ouster Bolani, saying "it's your business, not mine."
Bolani has been seen as a likely candidate to replace Maliki as Prime Minister following the 2010 elections, and Maliki has been purging several of Bolani's closest allies from key security jobs for months. Now, it seems, he may be able to rid himself of Bolani entirely.
The Islamic State of Iraq, a Sunni umbrella group which includes al-Qaeda in Iraq, has taken credit for the attacks, and threatened more attacks, adding "the list of targets has no end."
Last 5 posts by Jason Ditz