CENTCOM commander General David Petraeus conceded again today that the war in Afghanistan will continue to "get harder before it gets easier," a daunting prospect as the war has spiraled to record violence already, and the Taliban is taking growing control over much of the nation.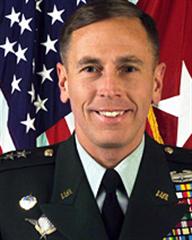 But as the war continues to worsen, Gen. Petraeus doesn't want to hear any complaints, insisting that Congress should "reserve judgement" on the new strategy for at least a year.
The prospect that America will throw 30,000 more troops at Afghanistan and forget about for the next 12 months as the death toll continues to spiral seems unlikely, as President Obama's March escalation of 21,000 troops only lasted a few months before generals started hankering for another surge.
Gen Petraeus is just the latest in a growing chorus of military commanders conceding that the record violence of 2009 is going to give way to record violence in 2010. All seem to be keeping on message that the violence is going to eventually drop, but for the time being the effort seems mostly to stifle criticism of the rising casualties.
Last 5 posts by Jason Ditz